FUNdamentals/ Train to Train
---
Our FUNdamental program introduces children to the sport of sprint canoe and kayak in a fun, safe and team oriented environment! The program is run by our Head Coach with help of other certified and fun coaches. The program is open to paddlers with minimal experience and focuses on teaching the FUNdamentals of paddling. We teach this by developing a foundation for movement skills, coordination, balance and team work.
On the water kids get to try out a variety of different sprint boats. We have boats that accommodate all levels from beginner to expert! We also engage in a variety of developmentally appropriate sports and physical activity.
During summer months, paddlers are encouraged to participate in local regattas. It is always the best part of summer!
Ages: 8-13 years old
Experience: Minimal paddling experience required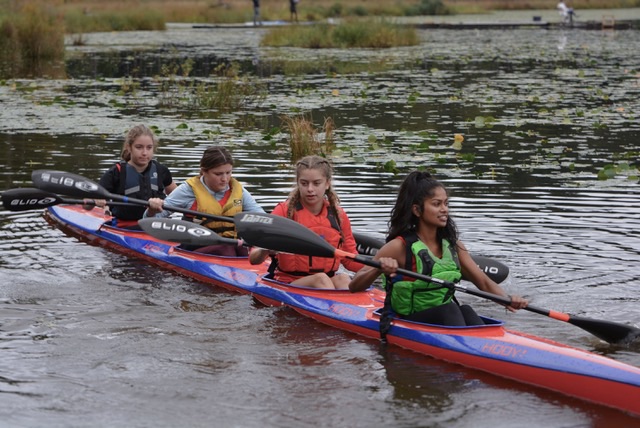 Typical Schedule:
Summer (July-August)
Monday-Friday 9:00am-12:00pm (except on Holidays)
Fall (September-December)
Tuesday/ Thursday 4:30pm-6:30pm
Saturday: 10:00am-12:00pm
Winter (January-March)
Tuesday/ Thursday 4:30pm-6:00pm
Saturday: 10:00am-12:00pm
Spring (April-June)
Tuesday/ Thursday 4:30pm-6:30pm
Saturday: 10:00am-12:00pm